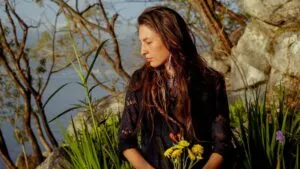 After a strong awakening experience 4 years ago, Tiziana finds herself deepening the spiritual path learning from different teachers and traditions all around the globe.
From the mayan people in Guatemala to the more defined teachings around the Womb space , especially for woman. Attending and facilitating ceremonies with and without plant medicine helped her in her own healing process and in the support of many others.
With an open heart she embodies the energies of love, care, vulnerability and strength in a safe environment, guiding through the upcoming processes with calmness and dedication. Bringing light into the sometimes uncomfortable corners of ourselves, to transform and to reconnect to our inner truth – finding our own medicine within.