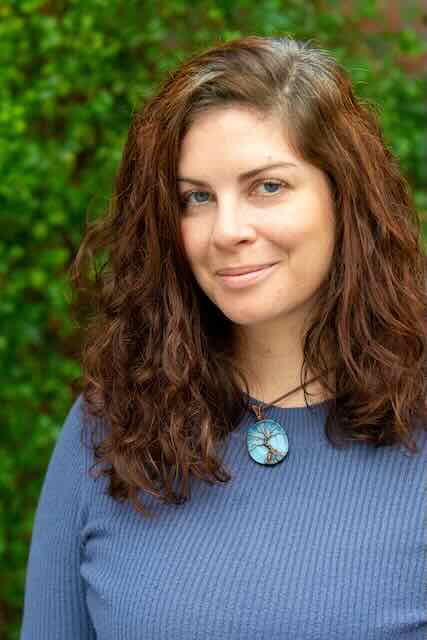 Nicky's interest in nutrition was awakened when she travelled around the world and explored a huge variety of cuisines. On arriving back in Ireland, she made the decision to study Nutritional Therapy. Nicky was fascinated by what she learned about the connection between what we consume and our health. Having passed her Nutritional Therapy course with distinction she decided that she wanted to bring together her love for cooking and her knowledge of nutrition. When she came across Bauman College Holistic Nutrition and Culinary Arts School, she felt a deep calling from within, and decided to quit her job in the bank and move to Berkeley, California to continue her education. Here Nicky learned not only about nutrition but how to cook healthy meals designed to encourage optimal health and healing. These qualifications led her to set up her own successful business in the health food industry.
One of Nicky's greatest challenges was starting up the fresh food deli in the well-known Dublin 6 health food store, the Hopsack, where she worked as head chef for 4 years. The culmination of her achievements there was nominated in the Irish Restaurant Awards 2018.
After Nicky's time spent in the Hopsack, she decided to go on an adventure to Central America where she gained so much experience working as head chef at Farm of Life healing retreat centre in Costa Rica. Nicky learned a new way to live and heal, connecting to nature, practising yoga and meditation. She experienced wonderful openings working with plant medicines, including peyote, ayahuasca, psilocybin and cacao. She believes these are powerful tools to help open the heart, release blocks and emotions stored in the body, understand ourselves on a deeper level and awaken the compassionate, creative self for a more fulfilling, harmonious life.
Nicky's other education includes NLP Coaching, Belief Clearing Practitioner, and is currently studying Vocal Therapy and Shamanic Trance Dance. Nicky believes these tools can help awaken our own inner healers. Nicky offers personal consultations, ceremonies and coaching sessions for mind, body and soul. Providing wellness coaching for women with HPV virus, gut issues and an unhealthy relationship with food. As well as giving nutritional advice and creating menu plans, she offers different practises to help let go of shame and fear to build self-love and acceptance so women feel empowered and confident to not only cook and eat healthy, but to step into their full potential to live the healthy life they truly desire. Nicky has shared cacao ceremonies in many countries around the world and continues to share this medicine with love and honour. Nicky also caters at retreats and hosts her own wellness retreats, workshops and ceremonies around Ireland throughout the year.
Nicky has been on many healing journeys herself. She overcame the unhealthy relationship she had with food for many years. She managed to heal her skin and digestive issues with a self tailored gut healing diet. She also struggled with HPV virus and cervical dysplasia for 14 years and had 2 hospital procedures to try eradicate abnormal cells on the cervix. She finally healed herself naturally living in nature at Farm of Life Costa Rica.
Nicky is now in her 2nd year working with Inwardbound having been on over 6 retreats with the team.
Education
Nutritional Therapist – Irish Institute of Nutrition and Health dipNT mNTOI 2007-2011
Natural Chef – Holistic Nutrition & Culinary Arts, Bauman College, Berkeley, California 2013
Plant Medicine Cacao Apprenticeship – Cacao Magic Costa Rica 2019
NLP practitioner certification- David Key – Accredited by The Institute of Training and Occupational Learning
Belief clearing practitioner – The Clearing Academy
Vocal Therapy – Nadabrahma Health Academy
Shamanic Trance Dance – Shamanic Trance Dance School
Events with Nicky Halliday
InwardBound Private Psilocybin Retreat Programme – Netherlands
Open DatesWe provide bespoke private legal and safe psychedelic retreat programmes in the Netherlands. Our private programme is 4 days and supervised by trained our psychechedelic facilitators, and has a pre-screening and integration process supported by our team of facilitators. Our private retreats are suitable for a single participant or for small groups of 1-4 participants that already know each other. At InwardBound, our interdisciplinary team of psychotherapists, PhD scientists and holistic therapists believes in weaving together the threads of science and spirituality, knowing that the two ways are one. We work in the broad tradition of Dr Stan Grof – creating a…
InwardBound Private Psychedelic Retreat Programme – Costa Rica Copy
Open DatesWe provide psychedelic retreat programmes with a 4 day  private retreat in the Costa Rica as the focal point. Our programme is supervised by trained psychotherapists, and has a pre-screening and integration process supported by our team of facilitators. Our private retreats are suitable for a single participant or for small groups of 1-5 participants that already know each other. At InwardBound, our interdisciplinary team of psychotherapists, PhD scientists and holistic therapists believes in weaving together the threads of science and spirituality, knowing that the two ways are one. We work in the broad tradition of Dr Stan Grof – creating a…
(Fully Booked) InwardBound December 2022 Group Retreat- Netherlands (4 days)
December 12 – 15, 20224- Day Psychedelic Retreat Our December 2022 retreat takes place in a beautiful venue situated an hour  from Amsterdam. The authentic 19th-century Dutch abbey accommodation provides the perfect setting for your 4-day retreat.  A private room for every participant and the ample common areas provide a place for you to relax, journal and maximise your stay with us. The peaceful location of the retreat centre means there is plenty of opportunity for reflection and walks in nature. The chapel is available for private reflection and meditation. The retreat center is nestled in a forest park which surrounded by beautiful trails and…