4-5 day Psychedelic Group Retreat Programmes
We provide legal psychedelic retreat programmes with a 4-5 day retreat in the Netherlands as the focal point. Our programme has a pre-screening and integration process supported by our team of facilitators.
Our programmes combine best practice in psychedelic facilitation with the support of psychotherapy and a range of integration methods.
Our methodology is based on the work of Dr Stan Grof. We provide a safe container for you to maximise your experience with psilocybin in order to access your own inner healer.
We offer scholarships to those from socio-economic backgrounds who cannot afford the price of our retreats.
Our retreat programmes may suit if you are looking for:
 Inner Transformation and Growth
 Self-knowledge and self-actualisation.
 Creativity and cognitive boost.
Deepening your relationship with yourself, with others and with the natural world
Connecting deeper with yourself, your inner child and remembering who you are
Our retreat programmes are not suitable if:
 You an in very vulnerable emotional or psychological state
 You have a diagnosed psychiatric illness such as schizophrenia, bipolar, clinical depression or a personality disorder
 You are currently on psychiatric medication including SSRIS
 You have a personal or family history of psychosis
 You are dealing with serious addiction or have substance abuse issues
 You are dealing with suicidality or have suicideal ideation
You are dealing with severe anxiety
You are currently suffering from severe stress or burnout
Please note that we do not make any medical or therapeutic claims about our psilocybin retreats in the Netherlands
The Call
Once your application is submitted, our screening process begins. Each successful application will receive an hour consultation with a psychotherapist to ensure our retreats are mutually suitable and to answer any of your questions. Our retreats are not suitable for people who have had a mental health diagnosis (such as psychosis, schizophrenia, bi-polar, clinical depression or personality disorders, suicidality), cannot cease any psychiatric medication (ie SSRIS), or are dealing with serious addiction or substance abuse issues.
Intention – The Quest
Our pre-departure process allows us to communicate with all our participants, to answer any questions. We set an individual and collective intention and prepare for our journey. What is it that you intend to heal, how do you want to grow?
Stage 3:
The Psychedelic Retreat weekend
The Vision
Our experience retreats take place over five days at one of our beautiful retreat centres in the Netherlands. Participants are asked to make their own way to Amsterdam by 17:00 on the first evening of the retreat. From there we arrange transport to our retreat centre.
On the first evening of grounding and preparation, we set an individual and collective intention. What is it you intend to let go of, what do you intend to heal, how do you want to grow?
Our psychedelic sessions take place the afternoons of the second and third day, and are followed by two powerful days of integration using different therapeutic modalities from Art therapy to yoga. Our programmes are based on the pioneering work of Dr Stan Grof.
The retreat ends on the evening of the fifth day.
Stage 4:
Post-Integration
The Return: Embodying the Vision
Immediately after your retreat, we provide a one-on-one integrative consultation session to help you embody and integrate your experience.
A few weeks after your retreat, we will organise an online video conference for sharing, support, integration, and grounding. What have you learnt? How do you embody what you have learnt into your everyday life?
"Psychedelics will do for the understanding of consciousness what telescopes did for the understanding of astronomy, and microscopes did for the understanding of biology"
– Dr Stan Grof
We have a wide range of group retreats for you to choose from
Select a group retreat from the list below
If you would prefer a private retreat please select one from the list below.
  You have an option to have a private retreat as a single participant or with people you know.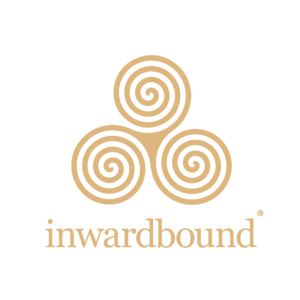 With Rob Ó Cobhthaigh, Dr. Darragh Stewart Phd, Nicky Halliday, Caroline McMullen, Michael Ledden- Psychotherapist, Renee Hendriks, Sophie Adler- Psychologist and Helena Angelini- Psychologist
Open Dates
Netherlands
We provide bespoke private legal and safe psychedelic retreat programmes in the Netherlands. Our private programme is 4 days and supervised by trained our psychechedelic facilitators, and has a pre-screening and integration process supported by our team of facilitators. Our private retreats are suitable for a single participant or for small groups of 1-4 participants that already know each other. At InwardBound, our interdisciplinary team of psychotherapists, PhD scientists and holistic therapists believes in weaving together the threads of science and spirituality, knowing that the two ways are one. We work in the broad tradition of Dr Stan Grof - creating a…