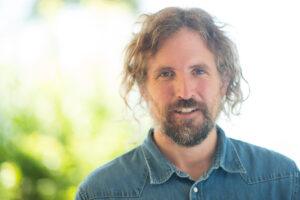 Inwardbound Co-Founder
Rob  (MSc/ BA Hons) is the co-founder of Inwardbound. He has a Graduate Diploma in Counselling and Integrative Psychotherapy (Level 9) from Dublin City University, is an accredited psychotherapist, and is a professional member of MIND- the European Foundation for Psychedelic Science and the Institute of Psychedelic Therapy (UK).
He is also a qualified transpersonal therapist, and has completed an 8 year training as a Transpersonal therapist at the Irish Centre for Shamanic and Transpersonal Studies (Dunderry Park), in the tradition of Dr. Stan Grof. He is currently enrolled on the California Institute of Integral Studies (CIIS) Certificate in Psychedelic- Assisted Therapy training programme.
He believes that only way to create change in the world is through inner psychological work, and his work had been around reconnecting people to themselves, to each other and to nature. He is deeply connected to the land and traditions of Ireland.
In his twenties he was one of Ireland's top whitewater kayakers, leading expeditions to most of the most remote locations on the planet, including Iran, the Himalayas and Ethiopia to name but a few.  He has 20 years experience guiding people in some of the most adventurous mountain and river environments on earth. As he evolved into a leading outdoor educator, he became convinced of the healing power of nature. After several near death experiences and the trauma of losing some of his friends to the river, Rob turned to Jungian psychology, yoga and meditation to rehab his body and mind. He has been practising yoga intensively since 2008, and teaching since 2015 when he trained as a Yoga Alliance Teacher (200 RYT) on Maui, He has also completed yoga and meditation trainings in Mexico, India, Guatemala and Spain.
Rob has been a student of Amazonian curanderismo for a number of years, having done several dietas with the renowned Shipibo curanderas in Peru. He co-wrote a code of ethics for plant medicine facilitators "A guideline for navigating sexual trauma and harm prevention in psychedelic ceremony space" (www.saferceremony.com), as well as helping to draft the dutch Guild of Guides Code of Ethics.
Before becoming a psychotherapist, Rob was a university lecturer and will be co-ordinating our Inwardbound Psychedelic-Assisted Therapy training programme.
Graduate Diploma (Level 9) in Counselling and Integrative Psychotherapy (Dublin City University)
BA (Hons)/ MSc (Trinity College Dublin)/ CEP (IEP Grenoble, France)
Accredited Psychotherapist
Transpersonal Therapist at the ICTSS
Certificate in Jungian Studies with the Jung Centre
Expanded Acceptance and Commitment Therapy for Psychedelic-assisted Therapy: Trauma-focused ACT training
Certificate in Psychedelic Assisted Therapy, California Institute of Integral Studies (enrolled 23/24 cohort)
IFS (Internal Family Systems) for Psychedelic Guides training
Professional member of MIND-  the European Foundation for Psychedelic Science (Berlin)
Trained as a Wilderness Therapy Facilitator in the US
Trained in Trauma Release Exercise (TRE)
Professional experience as an Adventure Therapy facilitator in the US
Experienced Holiotropic Breathwork practitioner
MI qualified Mountain leader, 6000m peak trekking leader, international Class 5 river guide
Qualified Shamanic Counsellor at the Irish Centre for Shamanic and Transpersonal Studies
Yoga Alliance Teacher (200 RYT) , breathwork and meditative yoga teacher
Read more about Rob's own personal journey here:
A recent podcast with Rob on the Therapy Explained Podcast can be found here:

https://open.spotify.com/episode/2ZEXKrsukwklNKpLLIPXTC?si=tBaph2VfRFav_k_IQjyjWA
A talk by Inwardbound co-founders Rob Coffey and Dr Darragh Stewart talk entitled : "The Promise and Challenges of Psychedelic Therapy" can be found here:
Events with Rob Ó Cobhthaigh