22nd – 25th April 2024 Group Retreat – Netherlands (4 days)
With Rob Ó Cobhthaigh and Dr. Darragh Stewart Phd
April 22 - 25, 2024
4-Day Psychedelic Retreat
Our retreat takes place in a beautiful venue situated an hour from Amsterdam. The authentic 19th-century Dutch abbey accommodation provides the perfect setting for your retreat.  A private room for every participant and the ample common areas provide a place for you to relax, journal and maximise your stay with us. The peaceful location of the retreat centre means there is plenty of opportunity for reflection and walks in nature. The chapel is available for private reflection and meditation.
Our retreat will be intimate, group-oriented and will faithfully contain the healing process. During the retreat, we will have 1 session with psilocybin truffles, complemented by a range of activities designed to maximise your experience and affect lasting change in your life.
As part of all our group retreat preparation programmes in the Netherlands we include 3 preparation sessions before the retreat and 3 integration sessions after the retreat.
This forms the focal point of our Psychedelic Retreat Programme.
What's Included?
This is what a typical programme looks like. Every participant is different and some activities may naturally suit some participants more than others. There's plenty of time for reflection and time in nature and there's no expectation to attend every activity.
Pre-departure:

1:1 Preparative Consultation Call with a Psychotherapist.
Psychological Coaching Workshop Call
Group Preparation and Information Call
Welcome Pack

The Retreat:

4x Day retreat in a beautiful location in the Netherlands.
1x Session with Psilocybin Truffles (1 high dose)
3x Nights private accommodation or shared if requested for couples/friends
Private transfer to/from the retreat centre from Amsterdam
Small groups: 13 participants maximum
Personal care: 1 Psychotherapist/Psychologist, 1-2 full-time facilitators to maximise individual care and attention
All meals: vegetarian & vegan options, organic and local (where possible)
Bodywork programme of yoga & qi gong
Workshops in breathing techniques (e.g. pranayama, Wim Hof)
Group intention setting, sharing and integration circles
Embodiment movement
Art therapy and mandala work
Ecotherapy and nature walks
Individual consultations with facilitators

 Integration:

1:1 Integrative Consultation Call with a Psychotherapist
Group Integration Call
Psychological Coaching Workshop
Follow-up options and referrals
Integration workbooks and materials
Key Dates
Psychological Coaching Preparation Workshop: 3 weeks before the retreat
Online Information Call: 2 weeks before the retreat
Retreat (Netherlands): Monday 22nd – Thurs 25th April 2024
Online Group Integration Call: 2 weeks after the retreat
Psychological Coaching Integration Workshop: 3 weeks after the retreat
 Travel To/From the Netherlands
Meeting point: Central Amsterdam – "Central Amsterdam – Restaurant 'The Crown Prince De Kroonprins' Prins Hendrikkade street at 11:00 on Monday 22nd April 2024
We provide transfer from Amsterdam to the retreat centre. If you have your own transportation, please let us know.
Dropoff point: Same as pickup point between 13.15-14:00 on Friday 25th April 2024.
Attendance
Consultations and the group calls are online using Google Meets.
About the Venue
Sauna
Woodburning stove
Underfloor heating
Free Wifi
Booking Conditions
Deposit of €2000 is required to secure your place.
Financial assistance is available for low-wage and social causes.
The programme fee does not include flights or other transport to the Netherlands.
For legal reasons, the cost of the truffles is not included. We will arrange for you to buy the truffles from a third party (allow €45).
Prices inclusive of VAT @ 21%
If you do not qualify for the retreat programme after a consultation with our psychotherapist, we will return your deposit minus a consultation and admin fee of 200 euro.
In the event of a cancellation due to Dutch government coronavirus regulations, we will transfer your booking to the next available retreat dates (ie we will not be offering refunds). Current Dutch government advice can be seen here
Read full Terms & Conditions.
Our coronavirus protocols can be found under the FAQ section of our website

Refund and Cancellation Policy The retreat is 100% refundable for a cancellation 60+ days before the retreat start date minus €200 consultation & admin fee. The event is 50% refundable if cancelled 30-59 days before the start date. The retreat is non-refundable if cancelled 0-29 days before the retreat start date.
Why InwardBound?
At InwardBound, our interdisciplinary team of psychotherapists, PhD scientists and holistic therapists believe in weaving together the threads of science and spirituality, knowing that the two ways are one. We work in the broad tradition of Dr Stan Grof – creating a safe container for people to access the wisdom of their own inner healer.
We come from a long tradition of psilocybin use in Ireland. Our Celtic ancestors used the wild mushrooms of Northern Europe (Psilocybe Semilanceata) and worked with the patterns of nature for healing and spiritual growth and we continue that land-based ancestral tradition to create a modern context for psilocybin ceremony and reconnection with nature.
We hold small groups with 3-4 facilitators (a balance of male and female) to a maximum of 13 participants. This low ratio allows us to provide the highest possible standard of care for our participants. Private rooms are available on most retreats.
To make sure this form of healing is open to people from all socio-economic and ethnic backgrounds, we offer a scholarship. If you feel like you are a candidate, please send a 500 word application to [email protected]
Questions?
Please visit the InwardBound website or contact us.
Facilitators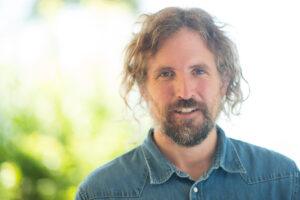 Rob Ó Cobhthaigh
Inwardbound Co-Founder Rob  (MSc/ BA Hons) is the co-founder of Inwardbound. He has a Graduate Diploma in Counselling and Integrative Psychotherapy (Level 9) from Dublin City University, is an accredited psychotherapist, and is a professional member of MIND- the European Foundation for Psychedelic Science and the Institute of Psychedelic Therapy (UK). He is also a qualified transpersonal therapist, and has completed an 8 year training as a Transpersonal therapist at the Irish Centre for Shamanic and Transpersonal Studies (Dunderry Park), in the tradition of Dr. Stan Grof. He is currently enrolled on the California Institute of Integral Studies (CIIS) Certificate…
Learn more about Rob Ó Cobhthaigh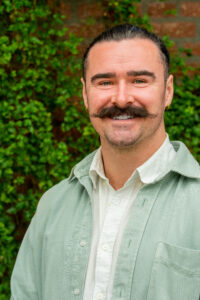 Dr. Darragh Stewart Phd
Inwardbound Co-Founder/ Scientific Lead Facilitator. Dr Darragh Stewart (Phd) is the co-founder of Inwardbound. In his early twenties, Darragh reached a turning point in his life. Due to the death of his grandmother, the ending of a long-term relationship, and the immense pressure of his University studies, he had a mental breakdown. He suffered from bouts of depression, anxiety, and general dissatisfaction with how he was living his life. These problems sent him on a quest to find inner healing, truth, and a new way of being in the world. During the rest of his twenties, he had a life-changing…
Learn more about Dr. Darragh Stewart Phd