InwardBound Private Psilocybin Retreat Programme – Costa Rica (January/ February 2023)
With Rob Ó Cobhthaigh- Psychotherapist, Renee Hendriks and Sophie Adler- Psychologist
Open Dates
Inwardbound are running our flagship psilocybin retreats at a beautiful tropical location in Costa Rica in January and February 2023. Inwardbound are one of the world pioneers in psilocybin retreats since 2018, with over 600 clients having come through our psychedelic retreat programmes in the Netherlands.
In January and February 2023 we have a limited number of private retreats available in Costa Rica with our Inwardbound psychedelic facilitation team. The Inwardbound team have spoken at psychedelic therapy conferences about their pioneering work, and are world leaders in the field of psychedelic therapy.
Our Inwardbound Costa Rica programme is supervised by trained psychotherapists and has a pre-screening and integration process supported by our team of facilitators.
Our private retreats are suitable for a single participant or for small groups of 2-4 participants that already know each other.
At InwardBound, our interdisciplinary team of psychotherapists, PhD scientists and holistic therapists believe in weaving together the threads of science and spirituality, knowing that the two ways are one. We work in the broad tradition of Dr Stan Grof – creating a safe container for people to access the wisdom of their own inner healer.
We can arrange suitable dates for you or your group to join two InwardBound facilitators in our retreat centre in Costa Rica. Our current availability is from 10th  January – 28th  February 2023.
Our Costa Rica retreats dates are 5 days, including the 2 days of travel.
This includes:
Pre-departure:

Full screening
1x interview call
1x preparative consultation with a psychotherapist
5 days in a beautiful location in Costa Rica.

2x session with Psilocybin Mushrooms (stepped dose)
4x overnight accommodation in private rooms (max 4 clients)
2x full-time facilitators
Private transfer from San Jose to the venue (approx. 3 hours)
All meals: vegetarian, organic and local (where possible)
Bodywork with yoga and/or qi gong
Workshops in breathing techniques (e.g. pranayama, Wim Hof)
Art therapy and mandala work
Ecotherapy and nature walks
The Retreat: Depending on the participant, we may also offer:

Massage therapy
Transpersonal therapy
Essential oils

 Integration:

1x integrative consultation with our psychotherapist
Follow-up options and referrals
Integration workbook
Lifetime access to community
Venue
A luxury venue in the beautiful rainforest of Costa Rica in Puntarenas Province . Our retreat venue is located about a 3 hours drive from San Jose International airport in Puntarenas Province.
Our tropical location will give you a tropical summer getaway in the middle of the northern hemisphere winter (January – February 2023)












Example retreat Schedule
Day 1: Airport or hotel Pick up at 14:00 in San Jose (or at 17.00 if you chose to take a domestic flight to Quepos. 17:30 Arrive at venue for evening of preparation, dinner, opening circle and early night.
Day 2: Early wake up with Yoga and meditation followed by breakfast. Mid-day Psilocybin session 1. Evening of reflection with support followed by dinner and evening integration practices.
Day 3: Early wake up with Yoga and meditation followed by breakfast. Mid-day Psilocybin session 2. Evening of reflection with support followed by dinner and evening practices.
Day 4: Early wake up with Yoga and meditation followed by breakfast. Day of Integration and support, as well as deep relaxation on a tropical beach.
Day 5: Closing circle and leave venue at 11.30 am. Arrival at drop off point  in San Jose no later than 15:00 or earlier if requested
Booking Conditions
Deposit of €1500 is required to secure your place.
The programme fee does not include flights or other transport to Costa Rica.
Prices not inclusive of VAT @ 21%
If you do not qualify for the retreat programme after a consultation with our psychotherapists, we will return your deposit minus an admin fee of 250 euro.
If 2+ people we do not organise the group for you.
Our coronavirus protocols can be found under the FAQ section of our website
For earlier flights on the last day of the retreat: Private taxi can be arranged. The venue is approximately 3 hours from San Jose International airport.

REFUND & CANCELLATION POLICY
The retreat is 100% refundable for cancellation 60+ days before the event start date. The event is 50% refundable if cancelled 30-59 days before the start date. The retreat is non-refundable if cancelled 0-29 days before the event start date.
Pricing
Our pricing is based on a sliding scale depending on the number of participants.  We can cater for groups of up to 4 people who already know each other. 
Our Costa Rica Private retreats with 2-4 participants are based on each participant having a private room.
Private retreat FAQ
1. Where do you meet on the first day of the retreat?
We arrange pick up in San Jose at your hotel or San Jose International airport at 14.00 on the first day of the retreat.
2. When does the final payment need to be in by?
Final payment needs to be sent 1 month before the retreat start date. Prices are per person.
3. Where is the venue?
Our tropical venue is in Puntarenas province, about 3  hours from San Jose International airport. We provide a shuttle from your hotel in San Jose or from San Jose International airport. If you prefer, you can take a domestic flight to Quepos, which is about a 40 minute drive  from the venue. If you choose the second option you should aim to arrive in Quepos before 17.00 on the first day of the retreat.
4. Can I book extra preparation or integration sessions?
Yes, these can be added on before booking in or after.
5. What are the doses of mushrooms used?
The first session is a medium-high dose. The second is a higher dose.
6. How long are the sessions?
Approximately 4-7 hours
7. Do I have to do 2 doses?
We offer the two doses as standard. It is up to the participant if they want to do both doses. We allow plenty of time for discussion so you can feel what is right for you.
8. What dates can I book?
We have a range of availability for private retreats in Costa Rica.  We currently have 4 retreat date options available in 2023 1) January 12th-16th 2) January 17th-21st 3) February 12th-16th 4) February 17th-21st. Usually our retreats fill quickly so if you have a preference please let us know asap.
9. What is better a private retreat or the group retreat?
This depends on your circumstances. The private retreat is bespoke and tailored to your needs. You have the full attention, care, and presence of 2 facilitators. The private retreat gives you full privacy, space, and time to reflect and connect to yourself. We do not find extra participants if the retreat is a private retreat. A private retreat is unique to you and anyone you book in with.
The group retreat can be a beautiful experience connecting with other like-minded people who are on a similar journey to you. Great connections can form with sharing of insights, wisdom, and knowledge. There is lots of insight in the group sharing circles.
10. Do I need to take work off after the retreat?
It is not essential but we do suggest taking off as much time as you can to allow you to reflect. If you have the means to spend a few more days in Costa Rica, we recommend you do so.
11. How many facilitators are there?
We have 1 male and 1 female on all our private retreats.
12. Are the retreats private?
We are used to working with clients who value their privacy. Privacy and discretion assured.
13. We are a group of 5-6, can you cater for us?
Yes, the venue has many sleeping arrangements, if you have a larger group please contact us to discuss.
Group retreat
If the Costa Rica private retreat is not an option we recommend checking out our group retreat options  in the Netherlands on our website www.inwardbound.nl
Facilitators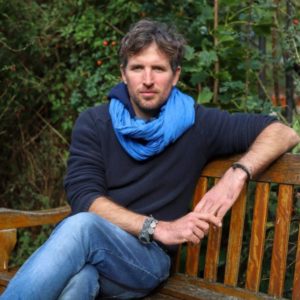 Rob Ó Cobhthaigh- Psychotherapist
Inwardbound Co-Founder Rob  (MSc/ BA Hons) is the co-founder of Inwardbound. He has a Graduate Diploma in Counselling and Integrative Psychotherapy (Level 9) from Dublin City University, is an accredited psychotherapist, and is a professional member of MIND- the European Foundation for Psychedelic Science. He is also a qualified transpersonal therapist, and has completed an 8 year training as a Transpersonal therapist at the Irish Centre for Shamanic and Transpersonal Studies (Dunderry Park), in the tradition of Dr. Stan Grof. He believes that only way to create change in the world is through inner psychological work, and his work had…
Learn more about Rob Ó Cobhthaigh- Psychotherapist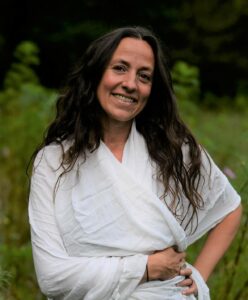 Renee Hendriks
A little over 6 years ago, Renée had a life changing experience during her first Ayahuasca Ceremony. From that moment she established a strong connection with plant medicine and she has been attending and co-facilitating many different sacred medicine ceremonies since then. Assisting others in their journey inwards is something she loves to do most. By being present with her open heart and grounded personality, she creates a safe and loving environment. By using her voice as a tool for guidance she is able to hold a solid container where you can truly surrender into yourself and discover what it is that wants to be seen.
Learn more about Renee Hendriks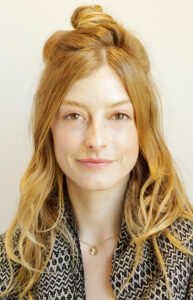 Sophie Adler- Psychologist
Sophie-Charlotte Alice Adler, MSc, is a psychologist, hypnotherapist, researcher and author. She has specialised in working with altered states of consciousness since 2017 and has been supervising ketamine infusions at Instituto Dr. Scheib in Mallorca since 2018. In Autumn 2020 she built up a private practice for Dr. Scheib  in Berlin where Ketamine Therapy is offered. Ketamine (off-label use) is currently the only legally available and approved psychedelic substance. With the support of Dr Mario Scheib and Prof Revenstorf, Sophie Adler developed an innovative therapy method, the "Ketamine Hypnosis Package" (KHP). Since 2018, she has accompanied over 400 ketamine infusions…
Learn more about Sophie Adler- Psychologist