Dr Kathryn Ledden
Researcher and Protocol Reviewer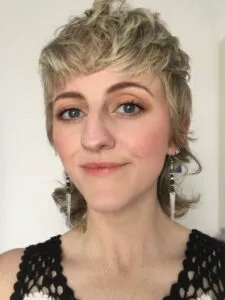 Kathryn
 (MB, BCh, BAO, BSc Psychology) is a recently qualified doctor with a background in Psychology, Social Care and research. 
Kathryn
 has worked and volunteered for over 7 years in settings with people recovering from mental and physical health difficulties, addiction, and childhood trauma. They also facilitate interactive workshops on substance harm reduction, menstrual health and body literacy, as well as LGBTQ+ issues.
Kathryn acts as a researcher at Inward Bound, reviewing screening protocols in line with recent best practice. Day-to-day, Kathryn works as a medical and surgeon intern in a busy hospital, and aspires to entwine Western medicine with holistic healing, including plant medicines.